The Copeland Forest Friends Association was established to: Conserve the natural integrity of Copeland Forest while facilitating compatible recreational use.
Implement Stewardship Activities that provide for the Sustainability of Copeland Forest with the objective of meeting the needs of present and future generations.
Use scientific research to monitor the forest and undertake stewardship activities.
Support a sustainable network of trails to promote a broad range of safe recreational experiences that respect the forest.
Develop educational opportunities.
The first hour of Board meetings are open to the public.
Banner photo: Copeland Forest Transfer Party in 1978. Government representatives and members of the Copeland family gathered at the old Scout's cabin in Copeland Forest to transfer ownership of the property to the Ministry of Natural Resources.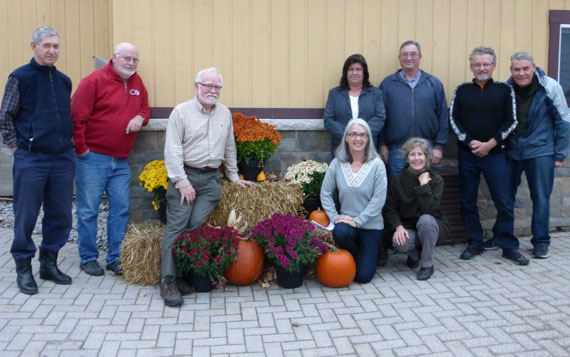 The Copeland Forest Friends Board is structured inclusively to ensure that all user-groups are represented fairly while putting the ecological health of the forest first. Meet our Board.